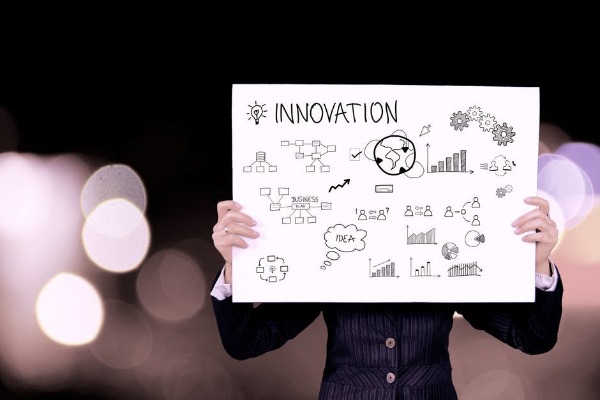 I am preparing a keynote presentation innovation for a faculty at a community college. The campus recently opened a small innovation center with the hope of getting students and faculty to consider new ways of teaching and learning.
In doing some research on this area, I immediately was struck with the split I saw between topics about innovative teaching and innovative learning, as if they were different things. That made me pause. Are they different, the same or inextricably linked?
My talk - "Creating a Culture of Innovation" - will look at how society drives innovation in higher education through the challenges it presents to educators. Increasing demands to lower costs, improving completion rates, competition from alternative credentialing, and the possibility in my home state of New Jersey and other states for free two years of college will all dramatically force shifts in classroom demographics and approaches to teaching and learning.
Innovation requires innovators. In higher education, they can be faculty or administrators who promote pedagogical approaches, such as adaptive and active learning. The innovation of adaptive learning is not so much that adjustments are made to the learning process based on feedback from the learners. Good teachers have been during that forever. The innovation comes from the ways that technologies have been aiding that monitoring of feedback and automating some of the adaptive paths.
Innovation can emerge from philosophical shifts, such as moving to the use of Open Educational Resources.
Innovation can also come from the learning spaces and new technologies made available to teachers and students.
You can find many different approaches to innovation in education, and some of them have come from outside education. One that is out there is agile teaching. Agility is a topic that has been a concern and approach in the business tech world.
I continue to see examples about the changing world of work that concerns innovation and have many educators considering how they might prepare students better for what they will encounter after graduation. This does not mean job training or vocational skills. It more often is concerned with the learning process, methods of evaluating learning and seeing student applying their learning to new situations.
For those things, you might be using blended/hybrid courses whose structure is such that theory is always put into practice. Courses using makerspaces and other active learning environments address some of these concerns more than traditional lecture courses.
But I have been hearing about the departure from lecture-style, sage-on-the-stage courses for two decades, and yet I know many courses still follow that model.
In earlier posts here, I have written about innovation or innovators in education or the ideas about the disruptors that make an innovative university, I have said that companies tend to innovate faster than their customers' lives change. For example, they create newer and more powerful phones that have features customers have not asked for. Apple believes it knows what you want before you know you want it.
But I don't think that model works in education. Our students are often ahead of us with not only technology, but sometimes with innovative ways of learning. Are they ahead of many of their teachers in using their smartphones as computers and portals to information, and apps as tools? Yes.