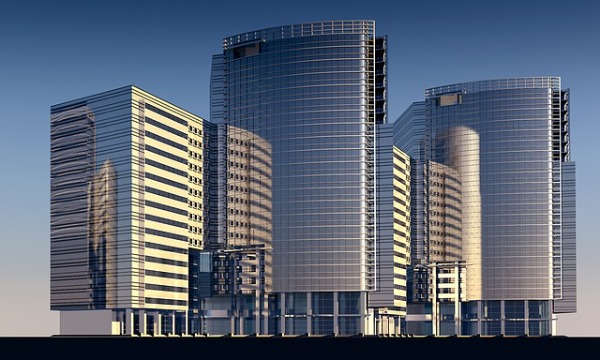 I read a number of posts last fall about JPMorgan Chase's plan to give $17 million to start a doctoral program at the University of Delaware. The company plans to renovate a building to house the program, put up money to pay program faculty, and pay a full ride for students seeking a degree. There were suggestions that there may even be JPMorgan employees on dissertation committees and they may have input on which faculty members will teach in the program. (A university spokeswoman emphasized JPMorgan will have an advisory role, but not a decision-making role.)

Is this a trend? Will we see donors having more of an interest and input in how money is being used? Will universities build programs and degrees suited to the employee needs of a company? At least 40 percent of the budget for the UDel program would come from JPMorgan, which is set to become the largest single corporate contributor to the University of Delaware in its history.

It's not hard to imagine Google and Stanford forming a partnership that develops the kind of doctoral students that Google wants to hire. Of course, that type of student would be attractive to other companies too, but "designed" in a Google way.

Companies frequently donate money and resources to short-term educational projects. JPMorgan's Code for Good Challenges, for example, is a two-day event that brings together college students studying technology to develop solutions to challenges faced by nonprofits.

The "JPMorgan Ph.D." (as I saw it described in one article) would be be in "financial services analytics." That kind of "big data" focus would be appealing to many financial companies.

Bruce Weber, the dean of Delaware's business school, said in an insidehighered.com article that working closely with industry will help academics prepare students for the real world, something some business school deans feel is not happening enough.
"I think it's a great way for business schools to really enhance the education they provide to their students by reaching out to the industry," he said. JPMorgan, which has a strong presence in Delaware, and the university have been working closely together since 2009. Weber, who joined the university three years ago, said officials had by then realized university programs weren't hitting the mark in terms of what employers wanted. So, JPMorgan helped the university create and pay for its Institute for Financial Analytics and Delaware created a minor in global enterprise technology. Now, JPMorgan has a fully staffed and functioning office -- using student interns -- on the first floor of the university's Purnell Hall.
Of course, not all faculty are pleased with the plan. Some seem to feel that this type of Ph.D. is "a non-academic Ph.D." Might a university's close ties with one financial institution hurt its relationship with others when it comes to internships, recruiting, and donations?
The bigger issue here is that at a time when colleges rely on donors to make up for declines in state support, these types of partnerships make sense. Colleges have always had corporate donors. You might name a lab or even a building for a donor. But generally, the donor had very little control over how programs were run.
Is this a sign of a new kind of corporate/university partnership?
The author does not allow comments to this entry