Donald Trump was banned from Facebook, Twitter and YouTube in the wake of the January 6, 2021 insurrection at the U.S. Capitol. His social media accounts were also flagged multiple times for spreading false information about voting fraud in the 2020 presidential election. So banished from major social media platforms, the former President has now announced plans to form a public company that will launch a social platform of his own.
This past week a press release announced TRUTH Social would be his space. It is supposed to beta launch in November with a wider rollout in 2022. In the information released publically, Donald Trump is listed as the chairman of the Trump Media & Technology Group. TMTG would be formed by joining with Digital World Acquisition Corp., pending regulatory and stockholder approval. DWAC is a special purpose acquisition company, which sells stock with the intention of buying private firms, and the release says the corporation will invest $293 million in the Trump project.
The day I read about the announcement was the same day that a friend emailed to say that he discovered my old MySpace account was still online. the two things fit together for me.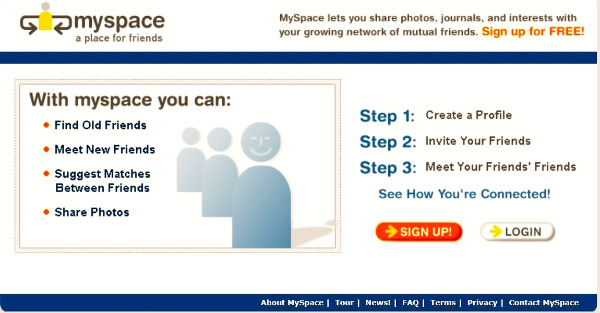 "My space" is what Trump wants. A place where he can say whatever he wants without someone else controlling what content he puts out. He tried this before. His attempt to start a post-presidential blog didn't last very long. In June 2021, that blog shut down. after Trump had become frustrated because there was little traffic to the site. It was not a well-designed site and cost only a few thousand dollars to make (by a company run by his former campaign manager set it up). Rather than give Trump a megaphone, it ended up making his voice and influence seem small and less significant.
As soon as this new venture was announced the media started commenting. CNN (no friend of Trump) gave three reasons why the Trump venture will fail: Twitter already exists; the conservative social space is crowded (and not doing well); and Donald Trump isn't President anymore.
A post on engadget.com gave a more serious technical reason for problems with the site - a licensing error. "The Software Freedom Conservancy (SFC) says The Trump Media and Technology Group (TMTG) violated a licensing agreement when it recently launched a test version of TRUTH Social. The website ran on a modified version of Mastodon, a free and open-source platform for operating Twitter-like social media networks. Anyone can use Mastodon provided they comply with AGPLv3, the software license that governs its code." That would include that you share your source code with all users. At the Trump site's test version launch, it did not do that. TMTG has 30 days to comply with AGPLv3 or face consequences.
I can imagine Trump telling the designers of the new platform that "I want my space online to say whatever I want to say."
On the business side of this, the stock price for DWAC skyrocketed on October 21st after the announcement. I hope the SEC is looking at who bought shares of DWAC in the days before the announcement. And I assume they will carefully note who sells that stock before any announcement that, like Trump's earlier social effort, the whole thing collapses.