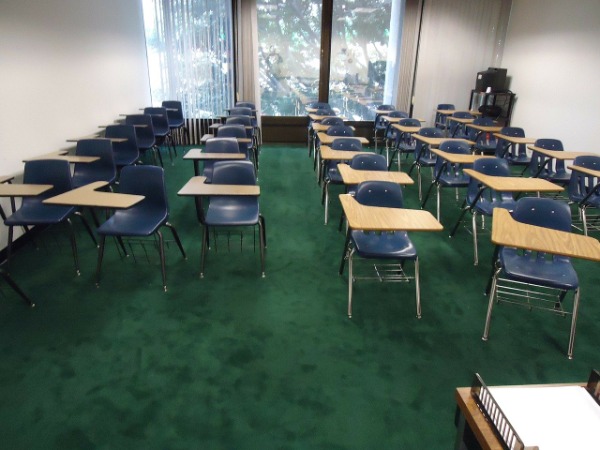 An article in The Chronicle of Higher Education (unfortunately, "premium" for subscribers even in these pandemic days) is called "How Should Colleges Prepare for a Post-Pandemic World?" by Brian Rosenberg. His general advice is to "anticipate and plan for change rather than merely hope that it will not arrive." Change has arrived.
This article may be for higher education but almost all of these thoughts apply to K12 schools too.
Here are my highlighted excerpts with some commentary:
College is staggeringly expensive. Students and their families are going to be hard hit. Plus, colleges that have lost enormous sums of money will be attempting to recap but from families that have lost income and savings: Most colleges will need to provide more financial aid and possibly fewer services with fewer people.
When the lockdown is over there will still be a period of voluntary separation. With no vaccine, many people are still going to be hesitant to travel, return to campus, interact in groups in classrooms and labs. I suspect there will be more gap years than in the past.
Distance learning was forced upon us. Some of it was fine. It had been fine in many courses before all this. Some of it was lacking. It was done in a panic without much time to prepare and with faculty and students were not ready for it and never wanted to be online before. Schools need to really evaluate what worked, what didn't work and what they will change next time this kind of longterm disruption occurs. And it will.
What courses and subjects can use the online model to be less expensive but still highly effective? Of course, most schools still charge the same for an online course as a face-to-face one, so there is no savings for students. way to teach. Can a hybrid model of in-person+online lower cost? These are not new questions to ask, but too many schools have still never addressed them - and the answers may be different in 20121 than they were in 2019.
Is distance learning "good enough" in a world of sharply diminished resources? The author suspects that for many students and families the answer will be yes. I agree.
So, how should schools prepare for the post-pandemic world? It is better to anticipate and plan for change than merely to hope that it will not arrive. One change might be rethinking the traditional academic calendar - "which is almost unique in its inefficiency." The author suggests the "simplest way to lower the cost of college" but it is not the easiest way - eliminate the long breaks and make it easier for students to graduate in three years.
The author does not allow comments to this entry